Rainwater harvesting in India dates back to 1st century when traditional methods of harvesting rainwater in big rocks or manmade structures were in practice. Due to the change in climatic conditions because of human intervention with natural resources, the present civilization in India are facing a scarcity of potable drinking water and quality of water for irrigation purposes.
The normal annual rainfall precipitation in the country is estimated to be 400 million hectare-metres of water (Mha-m). Out of this, 115 Mha-m enters surface flows, 215 Mha-m penetrates the ground, and 70 Mha-m is lost due to evaporation. This means, only 25 Mha-m could finally be used through surface irrigation (6% of the total water available through the rain). This is a low figure for a country whose revenue depends majorly on agriculture.
To take this issue on the national level, the Government of India participated in implementing various rainwater harvesting techniques. This was done by constituting central authorities, laying some legal rules & policies, spreading awareness with various state & village-level programmes and funding non-government organizations to deal with rainwater harvesting activities at local levels.
Central government bodies contributing towards rainwater harvesting
There are many small and large-scale government and non-government organizations all over India which are taking initiatives to enhance the quality and quantity of water availability for drinking and irrigation. Here are some authorities at National level who are directly and indirectly working in this nation-wide initiative for rainwater harvesting: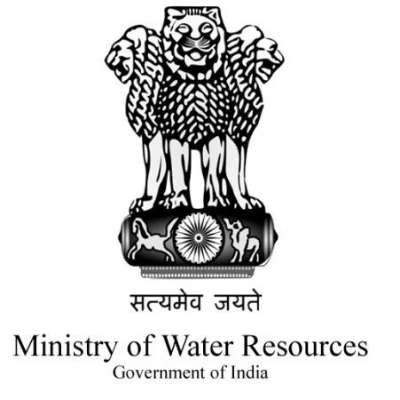 Board Central Ground Water (CGWB)
The National Commission on Agriculture
Policies concerning the implementation of appropriate rainwater harvesting measures
It is important to formulate mandatory policies and laws so as to encourage some beneficial activities through the population. And it is more important to keep a check over their execution. The Government of India has introduced many bills and laws for nation-wide execution of rainwater harvesting and groundwater recharge activities. Apart from providing adequate funds to farmers, NGOs, Gram Panchayats, etc., the government is also making policies that would encourage rural and urban establishments to take on these most-necessary activities.
The National Water Policy was formulated by Ministry of Water Resources, RD & GR in the year 2012 to develop water resources and enhance their optimum utilization.
The Central Groundwater Board identified an area of 448,760 sq. km suitable for artificial recharge, out of the total geographical area of 3,287,263 sq. km of the country.
Aquifer Mapping and Management programme (NAQUIM) during XII Plan started to quantify the groundwater availability and assess its quality to formulate Aquifer Management Plans.
States like Punjab and Tamil Nadu are providing subsidies to farmers who practice rainwater harvesting.
Model Building Bye-Laws 2016 by Ministry of Urban Development laid some laws which included the provision for Rainwater Harvesting. As per these laws, it is mandatory for new building to have water harvesting systems on plots of 100 sq. m and above. It also states that all the buildings which have a minimum discharge of 10,000 litres and above per day shall implement wastewater recycling system.
30 States/UTs have made rainwater harvesting mandatory by enacting laws, rules & regulations building bye-laws or suitable Government Orders.
162 areas in India have been notified by CGWA for the need of regulation of groundwater.
 A master plan envisages the construction of about 23 lakh artificial recharge and rainwater harvesting structure in rural areas and 88 lakh in urban areas.
Some significant Rainwater harvesting initiatives in India
With all the policies in place, there are some programmes run by the Indian government in collaboration with various NGOs and non-government organizations.
WSD (Watershed Development) programme is the major initiative taken on the national level. This programme is run in collaboration of Government of India and the state governments. Under this, the following is being taken up

Checking dams, percolation and irrigation tanks for leakage, vegetation barriers or contour bunds.
Changes in practices followed in agriculture, such as in-situ soil & moisture conservation, agroforestry, development of grazing pastures, horticulture and silvopasture.

With the objective to create assets that could reduce the severity of droughts in the affected areas, the Drought Prone Areas Programme (DPAP) was launched in 1970-1.
A special centre was established at Jodhpur in 1952 to carry out research on the core needs of desert area development. In 1977-8, another specific programme called the Desert Development Programme (DDP) was initiated to focus on afforestation and livestock development.
Then in 1980, a new scheme called the Integrated Watershed Management in the Catchments of Flood Prone Rivers (FPR) was started by the Ministry of Agriculture.
The year 1990 witnessed the National Watershed Project for Rainfed Areas (NWDPRA) which covered 99 selected watersheds to enhance crop productivity in arable rain-fed areas. By 1994, it was able to cover 2554 micro-watersheds. By now, around 8214 watershed development projects are being implemented which covers 28 states (approx. area covered is 39.07 ha).
The Result
The various offices, directly or indirectly, are contributing in the process of rainwater harvesting by providing awareness and expertise in their area of work. Projects under DPAP, DDP, and IWDP have been releasing huge funds ( approx. Rs.77300 million) to treat drought-impacted area of 32.29 million ha, just between 1995-2008. The huge grassroots initiatives like the one in Saurashtra region of Gujarat has brought great prosperity to dried up village area, setting up a great example for other states as well. The planning, finance, and implementation of village-wide rainwater harvesting under such initiatives have reported over 90,000 check dams and other conservation structures in the state by the late 1990s. This had the huge impact on water availability and agricultural incomes.
There are many such success stories of rainwater harvesting, throughout the Indian states.
Rainwater Harvesting services by Chaitanya
All rainwater harvesting programmes and plans start with understanding the potential of the area in the need of harvesting rainwater and other runoff water from various sources. This demands for the proper rainwater harvesting services that should include rainwater harvesting report, layout for the structure, various engineering drawings, hydrogeological survey, borewell survey and feasibility reports.